Best Healthy Recipe Apps for Android

As a generation predominantly reliant on technology, our relationship with our phones is growing hugely dependent. We carry it everywhere, to the shower, to a date, to church, to seminars, to movie halls and the list is long. Hell! We even sleep right next to it! But let's not get busy with our phone addiction argument. Here's a positive side: How about having healthy recipe apps on your phone so you can eat balanced and nutritious diet 24*7 and grow into an autonomous, concerned cook?
Also Check : Why are Smartphones important in our daily life?
Sure you know how to cook but consider how your buttery cooking is affecting your health. Here is where expert recipes come into the picture.
Take a look at the best healthy recipe apps every Android user should have in his/her phone: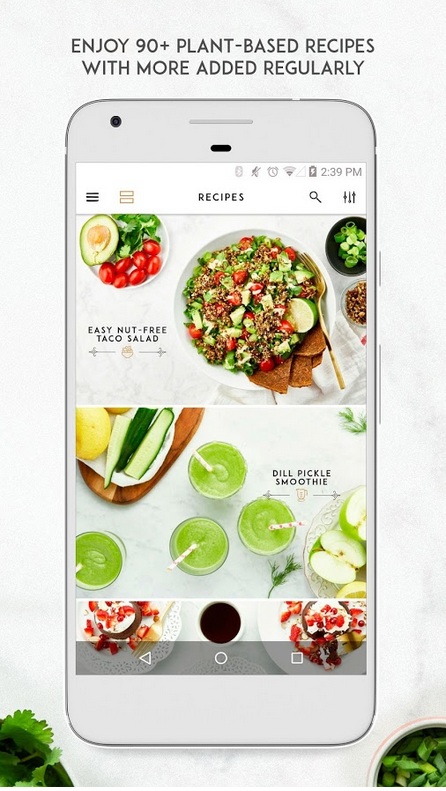 'Oh She Glows' has a tremendous, more than 95 plant-based recipes. And, it doesn't just focus on health but is a godsent gift for those who love food porn. It has a whole list of mouthwatering dishes that you can make in minutes for dinner or breakfast or lunch. With a user-friendly interface, the app gives each recipe a simple, short description, list of tips, nutritional information, and directions. You can save favorites (read later) and also keep the ones you have tried. It comes with extensive search filters like kid-friendly, good for dinner, etc that make your experience even better.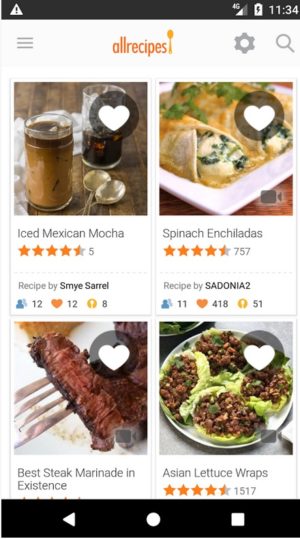 A free and consistent app, Allrecipes Dinner Spinner has excellent content for those looking to explore the basics. It lets you explore thousands of recipes and you can even save your favorites. It has mobile-friendly, well-illustrated cooking videos and there is a spinner tool. You can pick the prep time, main ingredients, and the type of meal you want on your plate. If you are in a mood for something fun and random, then you can try this spinner tool and get a whole new recipe every time you try it.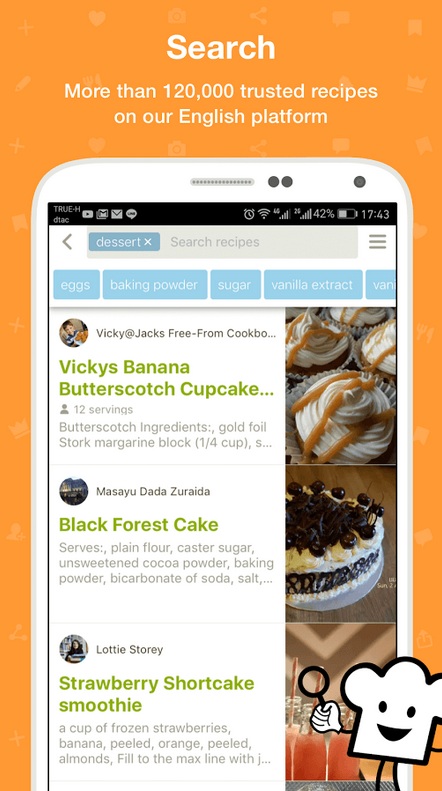 The fantastic attribute of Cookpad is that it is social. It lets you upload your recipes so you can actively contribute to its content. It is especially useful for food bloggers or chefs who want to share their everyday healthy recipes on a social base. Moreover, you can save recipes and expect new additions almost every day.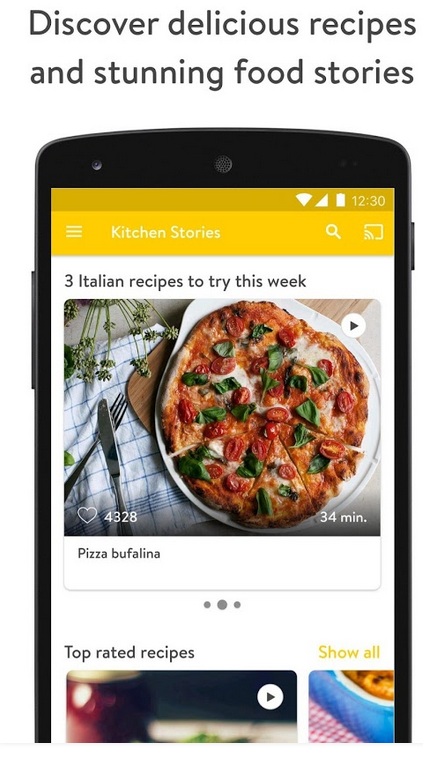 'Kitchen Stories' is absolutely free without any paid subscriptions or updates option. If you like the interactive and extensive content, then it is the one for you with its multitude of recipes, how-to videos (well illustrated), HD video guides, kitchen tips-tricks and step-by-step photo guides. You can even get auto-generated shopping lists in addition to bookmarking/saving favorite recipes or to read later.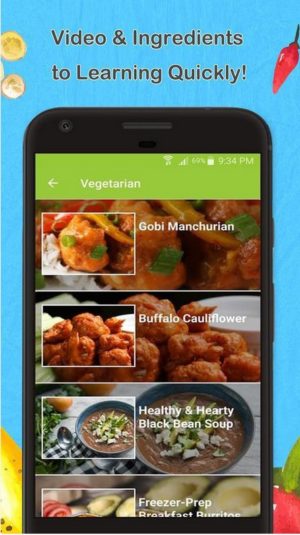 Tasty is a famous one with its content making regular rounds to popular social networking sites. It's quick, lets you access all recipes in one go and if you love videos, it is perfect.
While video tutorials are becoming the norm, a lot of viewers get put off by long videos. But Tasty resolves the attention span issues with its ultrashort but descriptive and doable videos. In addition to categorised/tagged recipes for breakfast, lunch, dessert, dinner, brunch, etc you can also check out the lifestyle section. In this section, you can check out trends, trivia and other engaging information about food.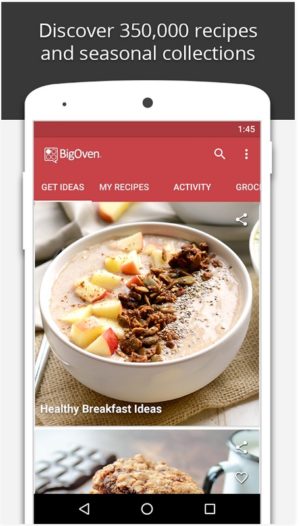 BigOver is quite a popular among novice and expert cooks alike. It has more 350,000 recipes, and the reason why it is so welcomed among the browsing crowd is that it makes cooking extraordinarily non-messy and straightforward. It has content that will inspire you and with the recipes and instructions, you will find it easy to keep your kitchen organised. You can not just access recipes but also add pictures of your recipes, make your own grocery lists depending on the recipes you want to try. It comes with a weekly organiser and some social features that let you stay connected with your friends, family, and acquaintances.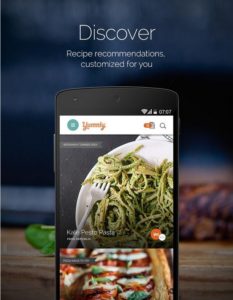 The biggest attraction that Yummly offers is its search engine.
From checking out hundreds of recipes, you can modify your search if you are in the mood for something specific but don't have the recipe in your mind.
It's even great for those on a diet as it has a variety of recipes that limit calorie consumption but maintain the taste. From allergies to taste or ingredient, you can check any recipe through advanced filter search. Moreover, the app will observe your browsing and recommend recipes based on your taste. It comes with an in-built shopping list option as well which you can use to shop instacart.
Enthusiasts looking for free apps may face a shortage as the best features in some apps are offered via subscriptions only. But there are plenty of advanced, engaging apps that you can try even if you are tight on budget.
Also Check : Tech Gifts for Boyfriend That Will Make Him Drool Over
Also Check : Tech gifts for girlfriend in 2018 : Impress her the cool way