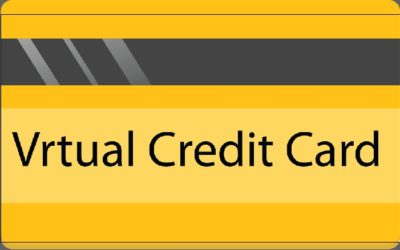 Free Virtual Credit Card : What is it?
With increasing crimes of pick pocketing, pin tampering and cyber- pillage, the interest of the customers is at stake. Most of the customers avert, restrict or are apprehensive to buy stuffs with card swipes. With technology superseding the logic and reality, now with a swipe on the swipe machine, a duplicate card can be generated. Such cards can be used for extravagant offline or online shopping and God be with the card owner who would be in a stake of shock to recover from what had happened with this credit or debit card.
Also Check : Tech gifts for girlfriend in 2018 : Impress her the cool way
Though technology at times might end up being a curse, but it is a blessing too! Virtual credit cards in India are redefining possibilities in the realm of safe banking and payment. In the virtual credit card, you can easily transact with ease and safety. If you think that how to streamline the application, it is simple, you can create a virtual credit card for your existing plastic money cards. The card will have same CVV, Expiry Date, Name Imprint and manufacture date, but with a sense of safety and security.
The best thing about the virtual credit card is the ease and effectiveness, where original plastic cards fail the acceptance test, especially, abroad, the virtual credit card dominates. You can easily transact with a virtual credit card with no limitation and restrictions in foreign countries.
How Virtual Credit Card Works?
Virtual credit card works on an expiration period. In the case of virtual credit card, you can generate the card with a specific limit given on such cards. It is possible to create multiple virtual credit cards and without paying any processing or making charges.
The working of the virtual credit card is similar to that of a physical credit card. In the virtual credit card, you are allotted CVV number, credit card number and validity period. With these, you can easily transact using the virtual credit card. All you need to do is use smartphone or your PC and Internet. You can load the funds to it with using multiple payment options like debit cards,credit cards, wire transfer or even PayPal.
Which Banks offer Virtual Credit Card in India?
If you are looking forward to use the "New Concept" of payment, you can settle for few top banks in India giving away the virtual credit card at no cost benefit. Yes, you got it right! You can get free virtual credit card from these banks. Here are a few names that you can look forward to if you wanting to use this mode of payment.
ICICI Bank Virtual Credit Card: ICICI bank has always been proactive and receptive towards up-gradation and technological advancements. To take a giant leap in smart paying alternative, ICICI bank has been determined to help ease the hassles of its valued customers by offering them free virtual credit card. You can consult with your phone banker or visit the nearest branch. In case if you are travelling abroad, you can request for the issue of the virtual credit card that will be used for payments in foreign countries.
HDFC Bank Credit Card: The next in the line is HDFC Bank. In HDFC bank, for the account holders, it is simple and easier to issue the virtual credit card. With the help of NetSafe, you can create your own Visa or Master Debit or credit card.
Alternative Global Options:
These are a few other wallet options that you can use to issue a free virtual credit card for you,out of which Entropay is my personal choice though their fees are on a higher side.
Advantages of Virtual Credit Card
Security: As on the virtual credit card, new codes and pins are generated every single time for the transaction, you are always safe and secure about the payment that you are making at any POS or online store.
Instant Use: In case of a credit card, after the application, you have to wait for the delivery of the card. Sometimes, it may take weeks and this might adversely affect your purchasing power. But such hassles are not there with the virtual credit card. On spot issue and functionality envisage quick payment options and hassle free operation at any point of time.
International Use: In case of Master or Visa cards, often you might have seen a message on the card that not applicable in Nepal and Bangladesh for Indian credit card users. But such restrictions are not there in the virtual credit cards. In the virtual credit card, you can use the card at any time and at any store not bound by borders. You can easily shop in style and with numerous benefits.
Unlimited Card Generation: Many Services like Entropay, offer unlimited number of card generation with one click.So you have freedom to use any card anywhere, also it could be useful to send these free virtual credit cards to your families or friends.
Disadvantages of Virtual Credit Card
There are no disadvantages associated with virtual credit card apart from tine processing fees that few of the providers charge. But it is advisable that rule of Thumb shouldn't be followed. As in case of virtual credit card, there are few banks that do not charge any penny at all. All you have to do is just find the right bank. A few of the names are already discussed in this piece. Plan out grand and engage the best virtual credit card for exceptional buying experience
For those who are looking forward to a smart payment option, they can settle for free virtual credit card. In this piece, you will get to know a lot about the virtual credit card.