Oman Online Shopping Sites
Oman, a small country in the Middle East has shown considerable interest like its other counterparts, Saudi Arabia and UAE to engage more into online shopping. As per the online shopping analysis and statistics done by Master Card, it was found that there has been considerable surge in the shopping trends with more than 80% of the online shoppers getting highly satisfied with the services, whereas, nearly 20% of the population access internet on a daily basis for online shopping sites in Oman. As e-commerce has been the prime driver of economic prospects for most countries, Oman wants to tow in line with that trend.
To encourage and promote the e-commerce acceptance, even the Oman government has helped the indigenous e-commerce giants in Oman to capitalize on the market share with considerable incentives.
As of now, most of the e-commerce companies are moving for "No-Shipping or Free Home Delivery" model, juxtaposing that with stalwarts like Amazon and e-Bay who are charging shipping charges & custom fee up to US $100.
So, if you are in Oman and you want a smart way to shop, consider these Oman online shopping sites / platforms for quality products and smart deliverables.
Also Check : Tech Gifts for Boyfriend That Will Make Him Drool Over
Roumaan.com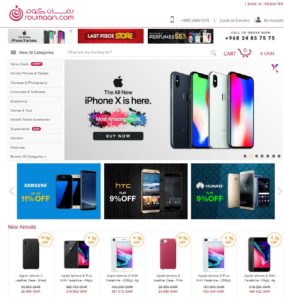 Roumaan.com has delivered in a grand way to the end users in Oman & is one of the top online shopping sites in Oman. With Roumaan.com, the online shoppers can access fast deliveries of products which includes electronics,health & beauty products,Games & Toys,Home Appliances etc., friendly 10 days return policy with no chargebacks and secure payment platform. With little, the buyers are promised a lot on Roumaan.com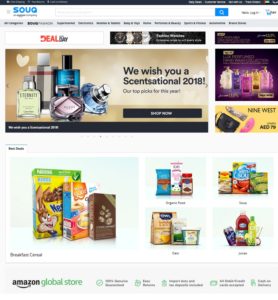 On Souq.Com, a shopper can get a wide variety of collectibles expanding in jewelry, apparel, footwear, consumer electronics and appliances segments.
The availability of free returns and cash-on-delivery makes this platform a top choice to consider.
You can try out for your regular shopping, a penchant for electronics and smart gizmos. Souq.com will ensure a promising delivery system with no shipping charges and complete waiver of delivery charges for few or maximum products.
Mumzworld.com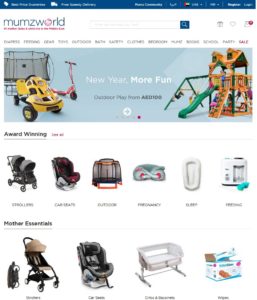 For a mother or to be mothers, the importance of keeping the health and satisfaction of the baby on the top scale is important. Mumzworld adheres to that call vehemently and gets maternity care goods like baby strollers, diapers, and others. Apart from that, the Baby Gift registry offer for new parents can make them claim Baby Shower Gifts.
Delivery Free on Order Above OMR 25, Charges  OMR 5 otherwise.
Also Check : Tech gifts for girlfriend in 2018 : Impress her the cool way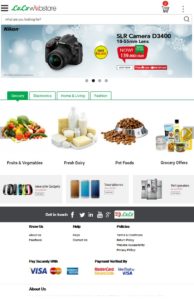 Luluwebstore.com carefully attends to the customers and shoppers with dedication and expertise. At the same time, they are continuously hitting on the targets to deliver smart benefits.
In some cases, the delivery charges are charged back to the customers. However, they will instantly waive off the delivery on specific festive occasions like Ramzan and EID.
For faulty items delivered, straightway waiver or refund of delivery charges would be processed. So, customers are always benefitted in the best way.
Next.om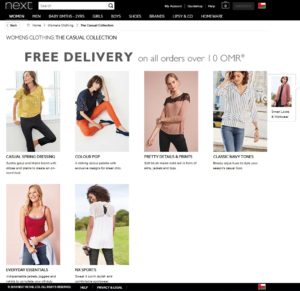 Streamlines faster shipping and much friendlier return policies; you can expect to get everything in time and in an affordable and appealing manner.
Get your hands on a variety of products on Next.Om. Shoes, apparel, clothing for boys, men, small children and many more things are made available on Next.om.
Get the best with Next.Om for online shopping in Oman. For orders over 10 OMR, free home delivery would be promised.
Ayshy.com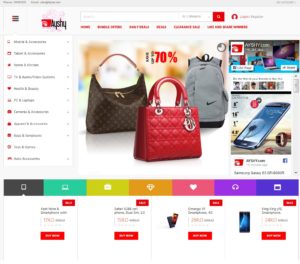 ayshy.com is not behind its peers in the competition. On this shopping platform, the buyer can expect to get bundled by the offer. Even the return policies are highly favorable to the customers. Check the new offerings on Ayshy.com and take your experiences a notch higher.
These are few top shopping brands in Oman, so if you are still attuned to Amazon and eBay, and you want something new and extraordinary, you can try them out in Oman. Experience
Oman Online Shopping
Sites
with a new touch and vigor!