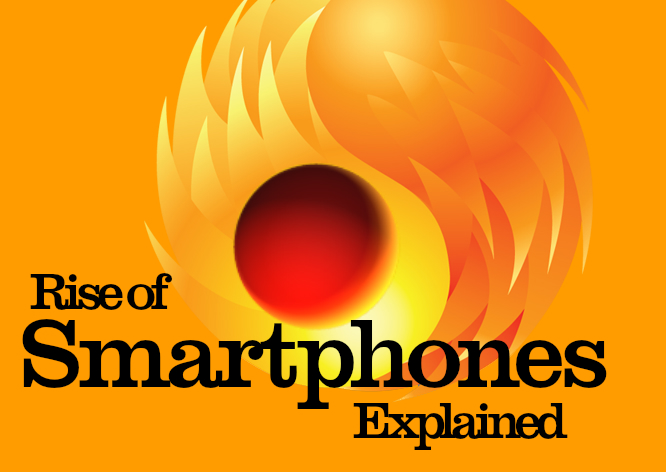 When it comes to getting through the day there are multiple essentials, one being our cell phone. The primary source of entertainment. However, if we look a decade or two back, cell phones or to be more specific, smartphones didn't have the importance they currently enjoy. One of the major factors being that they didn't possess the offerings and features they now offer.If we take a look at all the factors , we will know how and when did smartphones become popular.
Smartphones are nothing less an item presented on a pedestal, with each new one having better specifications than the last one. They are an infatuating piece of technology that makes everyone wonder "what's next?" technology, or rather, smartphones have successfully managed to become a vital part of our lives to the extent that we might be lost without them. Apart from virtually impacting all the segments of our life, smartphones make us mobile, provide instant assistant and top-notch solutions.
A primary cause of their significance is not only credited to the latest iOS, Super Retina HD display, Fingerprint-resistant oleophobic coating, A11 Bionic chip, 12MP wide-angle and telephoto cameras Hybrid IR filter, autofocus with Focus Pixels, facial recognition Wireless charging but also to the importance they now hold in our day to day tasks.
Although, Android 7.1.1 Nougat, Infinity Display, Dual camera with Digital zoom up to 10X, 4K video recording at 30 fps, 6GB RAM, Ultra High-Quality Audio Playback, Water Resistance, Iris sensor, Pressure sensor and Accelerometer make a phone the best seller on their own but they are only the tip of the iceberg.
How and when did smartphones become popular?
What makes a smartphone truly important up to the point where it becomes addictive is because of the features it enables us to use. With a smartphone by one's side, life becomes easy. Smartphone has replaced many of the traditional practices we claimed to be unable to live without. From phonebooks to dictionaries, smartphones carry everything you need in 162.5 x 74.8 x 8.6 mm dimensions or less. They work towards making life easier by offering instant connectivity, safety, access to healthcare and the latest updates.
While many people are reluctant to admit the significance they hold and while other proclaim their undying love for the ever-evolving technology, one thing we all can agree on is that we rely on smartphones. The extent to which we rely on our smartphones to perform even the simplest tasks is open for debate, yet there is no doubt that smartphones have successfully integrated themselves into our lives.
When making a "to do list" many prefer to just let SIRI or BIXBY or any other virtual assistant handle it. Even when taking notes, the digital notes are preferred over the handwritten ones, simply because of the ease they provide. Another aspect, such as calling a cab has now been replaced by summoning an Uber driver to your doorstep.
While cell phones are addictive, many types of research and documentaries advice limiting their use. However, with them being so deeply integrated into our lives the matter simply becomes easier said than done. Although whether the user wishes to use a smartphone for every task or limit its use and rely on other methods is entirely up to personal preference, its significance cannot be simply ignored.
Further answering the question when did smartphones become popular we will consider the facts they are being used how much extensively in our life. Like many of us even stopped going to cinema theatres and just prefer hitting the movie online in our free time of the daily hectic schedule.
They are even replacing the computers at a rapid pace. Just imagine how much do we use computers nowadays? For sending email? No. For searching something? No. For playing movies? No. Everything is avaiable at single clicks and can be done in much lesser time with the use of smartphones.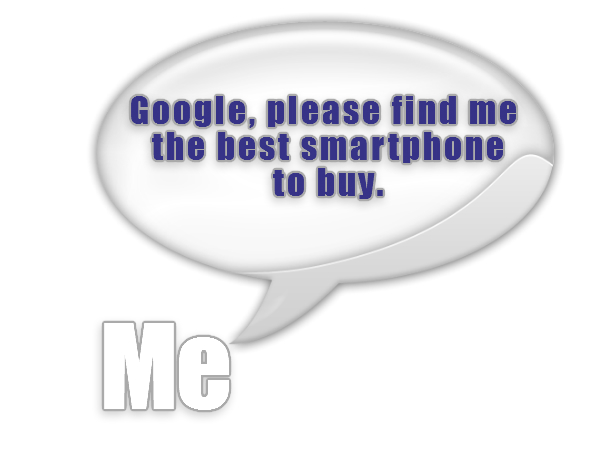 Considering how fast google is working to improve voice recognition algorithms we can just imagine that even typing something to search is going to be a thing of past. This is one of the few reasons smartphones are becoming popular day by day.
Thanks to the Chinese Tech Giants like Xiaomi, Huawei, Lenovo, Asus, etc., the smartphones are available to a majority of the world for the much lesser price. Affording smartphones have become much easier which is again one of the reasons which answers when did smartphones become popular.
Conclusion:
Even the best of us fall victim to the incredible new features and applications smartphones have to offer. With updates and specifications that leave the user in sheer awe, simply parting ways with smartphones or limiting their use substantially is a difficult task. Smartphones are an essential element, I certainly wouldn't want to live without one, but the question becomes will we able to? With smartphones fitting perfectly into the digital equation, is it possible to even consider life without them?