Lenovo K8 Plus is a downgraded version of Lenovo K8 Note. Lenovo K8 Note is the first phone by Lenovo that has been launched in 2017. Now is the time of Lenovo K8 Plus. In this article, let us see the Specs, features, availability of Lenovo K8 Plus. And also the short comparison of Lenovo K8 Note and Lenovo K8 Plus.
Price, Specs, Features, and Availability of Lenovo K8 Plus
The price of Lenovo K8 Plus is Rs.10,999. While the price of Lenovo K8 Note is priced at Rs.13,999.
Lenovo K8 Plus comes with dual camera setup of 13MP and 5MP to deliver the bokeh effect.
The selfie camera on the phone has 5MP Camera with f2.0 aperture. It shows that you will get crystal clear images in the low light condition as well. The main highlight of selfie camera is the different modes in it. It has  Beautify Mode, Pro Mode, and the wide angle mode.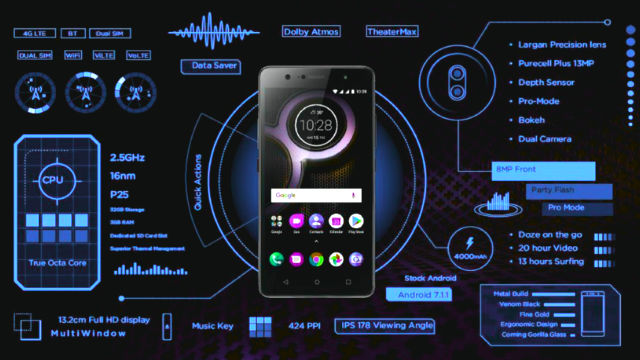 Similar to the Lenovo K8 Note, K8 Plus has a metallic body with  Fine Gold and Venom Black and colour options.
Lenovo K8 Note had many issues. The battery performance was not good. Many users had a heating issue with the phone. And the dual camera setup was absent. While its siblings, Lenovo K8 Plus has the tremendous battery of 4000mAh. And the camera seems to be really good.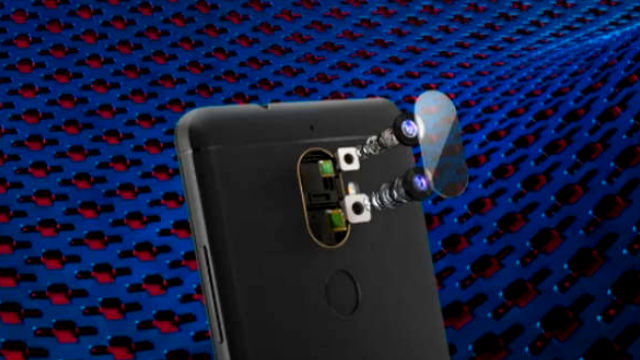 Lenovo K8 Note had a beautifully curved metal body with 5.5-inch Full HD display. While Lenovo K8 Plus does not have a curved body and it is made of Plastic Metal.
The Phone will be available only on Flipkart from 7th September at 12 PM IST. Are you willing to buy Lenovo K8 Plus? Let me know in the comments below.
Hands On Video:
Final Verdict:
Lenovo K8 Plus can be considered as a shrunk version of Lenovo K8 Note. And it seems to be the best budget friendly phone considering the price tag.
3GB RAM + 32GB Storage + Stock Android N 7.1 =  Best Budget Friendly Smartphone. This was my opinion on Lenovo K8 Plus. What are your thoughts on the Lenovo K8 Plus? Let me know in the comments area.