Android Fastboot Reset Tool v1.2 Free Download: The best way to remove Android FRP on fastboot mode is to make use of Android fastboot FRP reset tool. Make use of this application and you may unlock FRP and hard reset without any issues. You can perform this action in a single click with this method. And it supports most Android Smart-phones. This Android Fastboot reset 1.2 Tool works with almost every android phone.
Also ChecK: Poot APK and Z3X Samsung Tool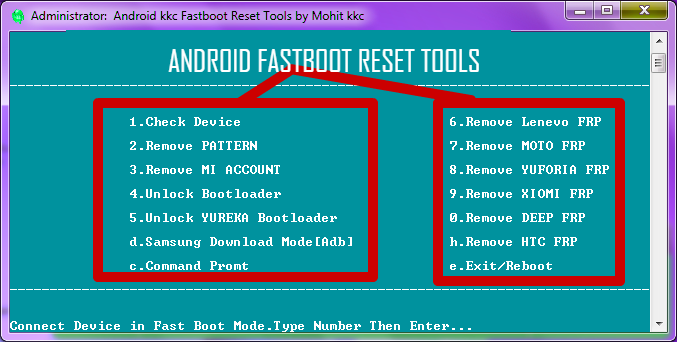 Download Android Fastboot Reset Tool v1.2



Today you may download Android Fastboot reset pc software latest version without any cost. It works for windows computer system only. Android FastBoot reset Tool latest version is now released and you can download it by visiting the downloads area. Employing this technique, you may remove Android FRP without any issues, then utilize this android fastboot tool to remove the pattern lock or pin lock in the android tablets.
Also Check: Phoenix Card and SP Flash Tool
What is Android FRP Fastboot Reset Tool?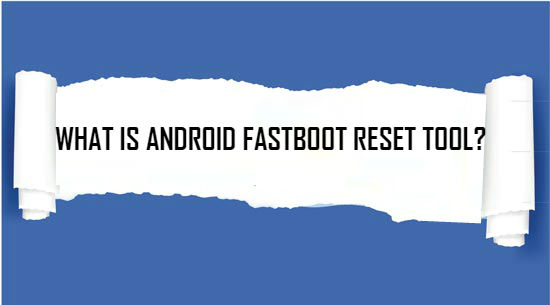 This android fastboot reset tool v1.2 functions on most of the android phones to remove FRP lock. You can check device status with the help of this fastboot reset tools.
Why Download Android Fastboot Reset Tools v1.2
You can remove pattern lock or pin lock using this tool.
You can remove MI Account or Google Account using this tool.
Remove Lenovo FRP, Yuforia FRP, Moto FRP, Xiaomi FRP, Deep FRP, HTC FRP, Sony FRC using the latest android fastboot tools 1.2 by mohit kkc.
You can unlock bootloader of any android phone using this tool.
Also Check: Motochopper
Supports:  MTK (MediaTek), SP-D (Spreadturm CPU) or even Qualcomm CPU etc.
We have shared completely free download links of android fastboot FRP reset tool. You just need to download the zip file of Android Fastboot Reset Tool and extract it to remove FRP on your Android.
Precautions for Android Fastboot FRP Tool:
Before proceeding with the procedure of android reset tools, it is extremely essential that you make a copy of the crucial data for example messages, music, paperwork, Contacts, and e mails etc.
Also Check: QPST Tools
Downloads:


android fastboot reset tool (password=iakonline)
Also Check: WhatsApp Conference Calls, Mi Flash Tool, YGDP Flash Tool,
Final Verdict on Android Fastboot Reset Tool:
By far, android fastboot reset tool v1.2 is the best tool to remove the FRP lock. If you are looking for the best method to eliminate the FRP lock then download the latest version of this tool. If you have any doubts, leave them in the comments. I will help you out.