In order to obtain the best picture quality and clarity, you need to get the best camera for the job. In the world of photography, the photographer needs to find the best camera to meet all their requirement in the field. The camera should contain high specs like high resolution and with top-level imaging qualities. To remember the good times and to keep the memories alive one needs the perfect picture to capture the moments as they happen.
For each task you want to perform on the device you should understand the limits of the device and work within them. I have analyzed the best cameras in order from the best according to its specifications and my personal judgment.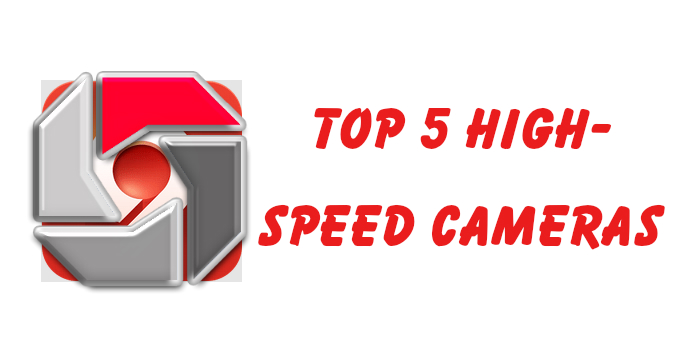 Nikon D850.
This type of camera has a very high resolution of 4K max video resolution, this ensures that the video is obvious and the sharpness of the image is of high quality. It has 45.7 megapixels, and this shows that the picture captured is sharp and very clear.
It is made of a tilting 3.2-inch screen. It is also a touch screen which is an added advantage to the user. It contains an optical viewfinder.
It has a tight body that is sealed to protect it from harsh weather conditions.
It is incredibly versatile which shows more of its qualities since it can be used for different purposes.
It has a low buffer capacity of about 9fps which indicates it can capture all the action very thoroughly without running out of battery and also not miss a single step.
It has a full-frame CMOS sensor that enables the camera to create digital pictures.
It is a bit expensive.
Canon EOS 80D.
This camera also has a 3.2-inch touchscreen, but it is variant angle allowing some exciting aspects of images to be captured which other cameras would not approve. It has a megapixel of 24.2MP.
It also contains an optical viewfinder which is supposed to enable the device to focus on the image being captured to guarantee good results.
It has a built-in Wi-Fi which is one of the added advantages of the device. It has a high battery capacity allowing it to stay for a while without running out.
The device produces images that are of excellent quality and with accurate stunning color. It has an imposing dynamic range, and the noise level is very well controlled.
It does not, however, have a 4k video among its specs making the Nikon D850 have an added advantage over it.
It has an Advanced Photo System sensor of type C unlike the Nikon D850 above which has full-frame CMOS.
Sony Alpha A7 III.
This camera has a full-frame CMOS sensor just like the Nikon D850. It can take videos up to a resolution of 4k. It can take images of 24.2 MP just like the Canon EOS above.
It has a 3.0-inch touchscreen that can also tilt. Its screen is slightly smaller than the ones above. The touchscreen is however limited.
It has a slightly higher buffer capacity of 10fps which increases its benefits.
It offers a stunning features blend and high-quality performance. It is a mirrorless camera which adds to its intrigue. It is probably the best mirrorless camera ever.
It produces high-quality images.
It is a bit pricey. It can be used by a professional or even a non-professional to shoot photographs.
Fujifilm X100F.
This camera has a hybrid viewfinder.
It is a high-end retro-styled camera, and it is relatively large therefore can be used by specific people who find them more attractive to work with. It is the best of its kind.
It has a video resolution of 1080p slightly lower than the rest of the cameras named above.
It produces an image of excellent quality.
It has an APS sensor type c CMOS which increases its worth over others that have one of the two.
It has a fixed focal length of 35mm.
It may be considered to be a bit heavy and also one has to control it externally manually. This may be why most of the people do not prefer it over the ones above.
Nikon D3400.
It has an optical viewfinder. It is a handy camera if one is starting out with photography. It provides perfect picture/ image quality.
It has a guide mode which makes it a must-have product if one is just beginning photography and learning.
It has a 3.0-inch screen but the screen is fixed, this makes the others more desirable since they have a slightly bigger screen and it does not tilt.
It also does not have a touchscreen.
It has blue tooth connectivity that allows one to send the images captured from the camera to their smartphone easily. This makes sharing images very easy to devices with blue tooth. It is best for amateurs/ non-professionals who have not got the hang of photography yet, and they really want to learn fast.
It is the best camera to used in entry-level DSLR since it comes with a guide mode, but it is not the most expensive. This makes it a very desirable entry-level camera.
Conclusion.
In life, we all make many memories. To remember all of them and to document them you should capture them as they occur. With the use of an excellent high-speed camera, you can capture the moments clearly as they happen and cherish them forever. In this way, you can also share the memories with loved ones and friends. As a photographer, whether professional or not, needs a good camera with specs like high resolutions and the best quality of the picture or the video taken. This makes the moments extra special. If being used professionally, they should fit the user's description to enable the user to work with them with ease. If I were a professional in the photography business, I would consider the camera with the best specs to work with.