When we thought technology had given us enough, more surprises came our way. Smartphones are devices that one would never think they would spread as fast as wildfire a decade ago. But, look how they have revolutionized our way of life. Whichever field you are, you will always find this simple gadget very useful.
You can even connect your phone with your electric bike if you are a total geek.
In cycling, smartphones have also played a significant role. These days, you will not need the use of bike computers. With a smartphone, one can easily track and record their rides, planned routes, above all keep on top of your training.
They also contain extensive information that can aid in tracking, training to navigation. Any data regarding cycling can now be saved or viewed from websites and apps which can assist in monitoring your progress. Here are some of the best smartphone cycling apps for iPhone and Android that can help you.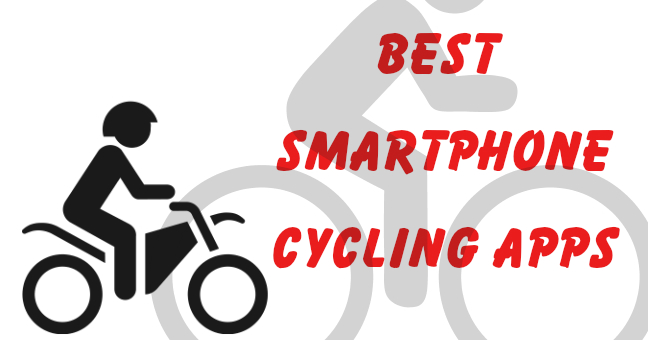 Bike Citizens.
Bike Citizens is a free navigational app for both iOS and Android phones that couples up as a travel guide. This app provides a vast, database of worldwide maps that are often updated. It also offers many tips and points of interest where one may visit if they are using a bicycle. This app has won various awards including the Eurobike Award in 2015 as a must-have innovation.
The Bike Citizens map material is founded on OpenStreetMap. This is an evolving map where you can users can add routes to the database themselves. Therefore, there are many exciting routes submitted by users that riders can always use. It gets better with the voice commands embedded by the route planner so that one can ride without staring at the phone. The database has over 450 European cities, and many others worldwide are also included.
Komoot app.
This is a free app for a single region. However, additional maps have to be offered at a fee. This Android and iOS app is described as the best route planner in the world. The app can turn your phone into a desirable sat nav through voice commands. You can post the location you are heading to before starting the journey. The keyed-in data is saved under the planned journey section, and it will record all activities during the tour.
Its routes are so different from what other navigation apps offer. Komoot will suggest you numerous options for arriving at your destination. The possibilities vary since many may be longest ones hence making this app ideal for adventurous riders who want to have an experience of newer routes to places of destination.
Bike Computer.
Bike Computer is also a free application for both iOS and Android phones. It is a simple app that converts your smartphone into a GPS bike computer. This app stores and tracks primary metrics during riding such as the speed, distance covered, the route taken and elevation.
The app is compatible with Bluetooth-ready heart rate monitors. Additionally, all the rides can be shared on social media platforms such as Facebook after finalization. One of the ideal features of the app is the dark screen mode that limits the use of the battery. It also ensures the phone is viewable on night rides. The app is claimed to be 12% more battery-efficient than any other mobile tracker app on the market.
Strava app.
Strava is one of a kind free app for both Android and iOS phones. The app has been operating since 2009 and has since been very famous among many riders. This app does the tracking and recording of your ride. It also provides distance, speed, and other measurements. However, the manner how the riders' navigation is presented differentiates it from other apps.
There is a segment that can show your time on leaderboards. Therefore, you can compare yourself with others who have ridden on the same road. Now, here's the real deal. The social functionality allows users to investigate the weekly progress of cycling colleagues, participate in challenges and to join relevant clubs.
Google Maps.
Google maps is one of the free apps available that many people have in their android and ios phones already, but they don't know. The latest version of Google maps has given out cycling routes that have worked pretty well for some time now. The app can also give turn-by-turn navigation instructions if a need arises.
BBC Weather.
This is one of the free and favorite apps that cyclists use around. Every cyclist has to know about the weather before they ride. The traditional way of looking at the horizon and checking on the wind's direction may no longer apply when one uses this application. It is free for download and very easy to use as it gives daily and hourly updates about the weather.
Bike Gear Calculator.
Bike Gear Calculator app is another free app that can help users to compare the various gears on their bike and on setups they're thinking about. The app also helps one identify the speed they will ride with when on specific gear. Users key in their bike's details and the rest of the math is left for the application. Apart from the free version, users have the liberty if paying to get an advanced edition that has many other features.
Fill That Hole.
Fill That Hole app was launched by Cycling UK. The free app was to help in reporting potholes to local authorities. This has helped cyclists to flag up dangerous potholes rather than taking much time heading to the local authorities. The app allows Android and iOS users to report potholes. The best thing about it is that one can do this on the roadside.
Rain Alarm.
Many cyclists are familiar with weather apps. One of the best free apps is the Rain Alarm. This free app helps the cyclists to check up the weather forecast before dressing up for a ride. The Rain Alarm app uses latest updated data to warn of pending rain. It also gives in-depth detail about the storm on an open map.
Conclusion.
With the above apps, you can equip yourself to enjoy riding in the majority of the cities. Choose one of the best and take your riding experience to a whole new level.