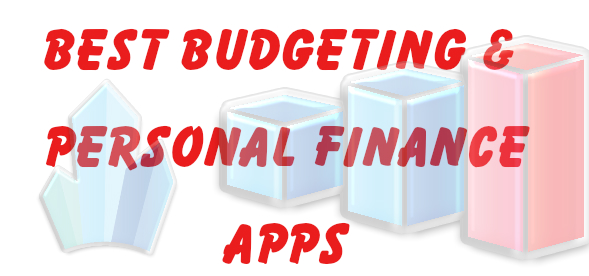 Gone are the days when managing money and sticking to a budget was a hassle. Today, making investment decisions and managing your money is easy; thanks to the availability of financial apps.
Whether you are planning to save for something or you simply want to track your expenses, there are many financial applications you can access for both Android and iOS phones. Some are free while you have to pay for others. However, not every application is worth downloading or using. Here is a selection of the best financial apps you can use.
1. Mint – Best for managing money
Mint is one of the oldest and most popular financial applications because it makes budgeting easy. It allows users to link the app to their bank accounts; thus making personalized budget straightforward. When using this app, you can easily identify the expenses that are taking up most of your money and those that take up the least amount.
The maker of the application is Intuit Inc, which is the name behind TurboTax and QuickBooks. Therefore, you are assured of security because it offers similar features to those in bank apps.
Mint app is for you if you wish to know the amount of money you have at a given time across several cards and accounts. It sends you customized spending tips that can help reduce your expenditure. It also shows your credit score, so, you have a wide view of your personal finances.
2. Wally – Best for tracking expenses
If you are the kind of a spender who is keen to track all personal expenses, this application is right for you. It is totally free and can work on both Android and iOS. Wally is a streamlined app that offers you convenience and ease of use.
The app's special feature is that you do not have to log your expenses at the end of the day, week or month. All the user has to do is to take a photo of the receipts. If you use the geo-location on your phone, the app will fill in all the info; thus saving you the headache of the numerous steps.
Wally is good for you if your previous attempts of tracking expenses were futile because you hated the idea of typing stuff.
3. You Need a Budget – Best for paying off debts
The app is for everyone who is tired of living from paycheck to paycheck. Unlike other budget apps, this one helps you to pay your debts. It is built on the principle that every dollar has a job.
You Need a Budget helps you to budget only for the money you have. It compels you to live within your income. When you get off track, it directs you on what you should do to bring your budget back on track.
It features a built-in accountability partner that keeps the user on toes. Although one has to pay a small fee per month or annually, the price is worthwhile. You get access to an online instructor to help you learn the basics of budgeting and of managing finances. It is so effective, such that most users manage to pay $500 of debt within the first month.
This app is for those who have failed at every attempt to get their budgets in check.
4. Acorns – Best for saving
If you want to save painlessly, look no further than the Acorns app. The benefits of good saving habits can never be overemphasized. If saving sounds complicated and impossible, this app will simplify it for you.
Here is how it works: Whenever you purchase something with a card that is linked to the app, it rounds off the figure to the nearest whole number and invests the difference in a low-cost exchange traded funds (EFTs) portfolio. You select the forum you would want the monies to be directed to.
The app offers a painless way of saving because the users rarely notice the difference. The service is free for college students but it charges a dollar per month for everyone else. Acorns app is great for those who have never had shares in stock because they never felt ready to invest.
5. Tycoon – Best for freelancers
It was created by Jess Perez, who is a Victoria's secret supermodel. The idea behind its creation was that Perez noticed that freelancers were often paid late for their work. Such payments were easily forgotten, making them easy to forget.
The people who are most likely to benefit from this app include models, photographers, contractors and developers. Tycoon's special feature is calculating the take home pay less the agent's commission. That way, one can decide whether to take the deal or not. It also makes it easy to see the clients who haven't paid yet at a glance.
The app is for freelancers who want to save their money, time and effort.
6. Coinbase – Best for trading cryptocurrencies
If you want an app for trading your cryptocurrencies such as Bitcoin and Ethereum, this is the app to choose. It is a copy of the desktop version. If you are worried that you might be unable to use it, you can consider using the desktop version.
Purchases are limited to $9500 in a month for a tier-one user. You can lift the limit to $25,000 by providing proof of identification, such as your passport.
Its special feature is that it sends price alerts so that you know when your target price has been attained. It is ideal for people who want to buy or sell in cryptocurrency.
7. Venmo – Best for splitting expenses between your friends
Venmo was bought for $800 million by PayPal in 2013. It is similar to PayPal, only that Venmo allows users to share Purchases and payments via social feed. It is popular among the millennial generation.
If you would like a friend to pay a bill for you, all you should do is to send them your unique QR code so that they include you on the recipient list. The limit for a transaction is $299 in a week. However, if you set up for merchants payments, the sending limit gets to $2999 per week.
Venmo is ideal if you would like to share your expenses with friends, such as pizza costs.
8. Robinhood – Best for investing
Robinhood is a great app that enables the 99% to invest. It has a unique feature, which is that transactions are free. They make money by selling their premium services like margin trading. It is also a great finance app for Bitcoin trading.
The app was created by Baiju Bhatt and Vlad Tenev, who was studying at the Stanford University. The app's development history is something close to the classic Cinderella story.
Robinhood sends real-time alerts and market information. Although it might sound intrusive, it is quite helpful. One can also customize it or opt out. If you are new to investing, and aren't willing to pay for the service, this is the app to go for.