There is no doubt that iPhone has some really cool apps in the app store. In fact, there are 2 million apps available for IOS devices. However, some of the apps are not just good and some of them are plain bad. So, in this article, I present some cool iPhone apps that every IOS users must have.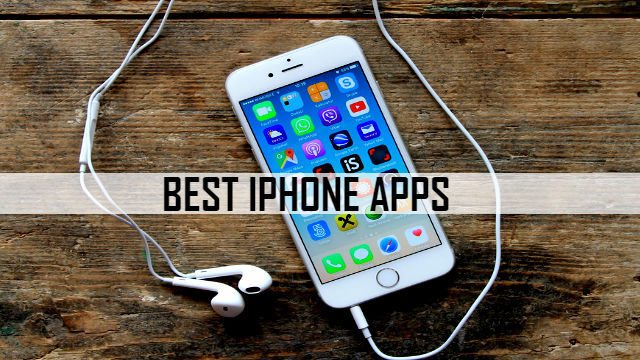 GIPHY SAYS
GIPHY SAYS is an app that records video of you and converts into Gif Images along with text animated overlays.The app is really fun to use. And you can swipe left or right on the camera screen to choose between different style of text overlays for your videos. You can then share your creation with friends over social media.
COPIED
This app is a clipboard manager and helps you to copy different texts and images. With the help of this app, you can copy multiple texts from a single page and paste them anywhere. It is incredible a very handy app.
Also Check:  Download Paid iOS Apps For Free Without Jailbreak
SLOW FAST SLOW
Slow Fast Slow is an awesome video manipulator that can not only speed up but also slow down videos shot on normal mode of your iPhone camera.
Daybreak
We all use reminders to ensure that we don't forget something that we need to do. However, setting reminders have always been about launching SIRI and telling about the reminder and the time you want to be reminded about it.  Daybreak is a reminder app that machine learning to learn your habits and automatically suggest the time that you may want to be reminded. And honestly, the app works very well.
Daybreak understands the natural language and even the statistics about your behavior. If you use reminder a lot, then daybreak will definitely help you. It saves a lot of time and schedules the reminders easily.
LAUNCHER
The launcher is one app that you should definitely use. You can add apps and even actions inside the launcher widget. You can then access the widgets and tap on the launcher actions that you have created to get your iPhone to perform those tasks quickly. There are many other things that you can do with the Launcher app. But some of them require you to do in app purchase.
CLIPS
CLIPS is a brand new app from apple. And it may look like certain tips of Facebook and Snapchat. There are a variety of cool effects, text overlays, splash screens and more. You can combine them and make the best video out it. Making videos on clips is fun. Once you get the hangs of it, you will be addicted in no time.
HOPPER
Hopper is must have app for people who love to travel a lot. The concept behind the app is simple and yet very unique. With the hopper, you can simply search for flights between two cities. And the app will give predictions about how the ticket prices may vary over the coming week. It also suggests you whether or not buy a ticket on that particular moment.
Video Downloader: Most of the Smartphone users like to download their favorite videos from the different platforms and watch whenever they want. But unfortunately different famous sites like Youtube etc. do not allow to download videos. To get rid of this problem, many developers bring video downloader apps, which are accessible on your iOS device. SnapTube is one of the popular video downloader applications, and many iOS users search this app to get videos on their phone. But unfortunately, SnapTube for iPhone is not developed till now. You can get other applications to download movies on your iOS device.
Conclusion
These were some cool iPhone apps that I think you should definitely check out. Do let me know if you like these apps, in the comments section below.