After the recent launch by Huawei like Honor View 10, Honor 9 Lite, Honor P20/ P20 Pro, this year again the big champ from China came up with an affordable flagship named Honor 10. Stands toe to toe with all the major players in the smartphone industry Honor 10 has few edges over other smartphones in the same league.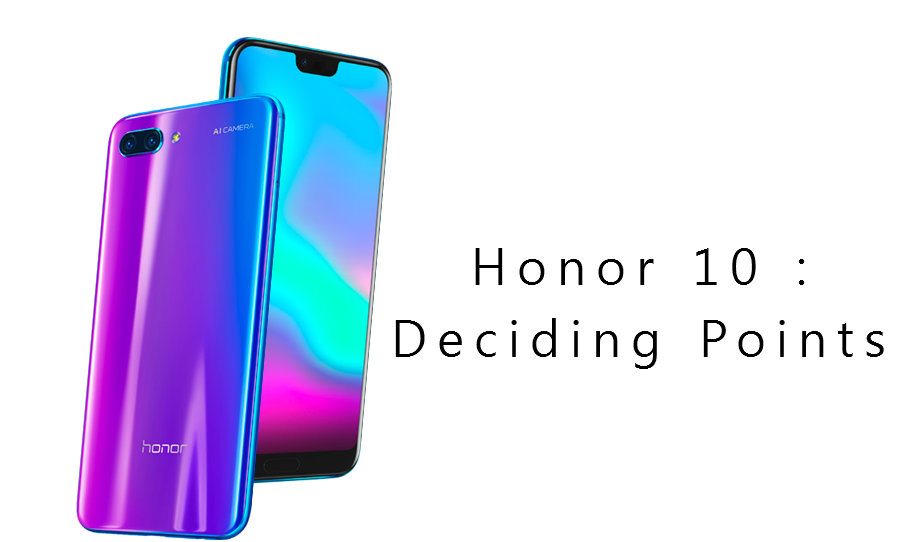 The first one would be obvious, the amazing looks. Just as HTC, Huawei is outstanding in the appearance department, or may be they are improving? The Honor 10 is a complete premium built device which feels fantastic in the hands not to mention very pleasing to the eyes too.
I won't go into the detailed specification part, for that you can just head over to here. Clearly, it has all the goodies needed to show off in this competitive smartphone world. But is it really something which will satisfy you to the fullest? Let's discuss about it.
Design:
One of the best parts of the phone is it fits easily in an average sized palm with better grip. The look is indeed something fresh and beautiful which you will love it. And yeah it has notched display too!
Display :
Honor 10's display appears to be Topnotch, it has got nice viewing angles, crisp colors, enough outdoor visibility. You will be little disappointed knowing the display panel is IPS-LCD and not AMOLED.
Processing and performance:
Honor 10 packs 6 GB ram enough to handle dozens of applications on top of that it excels in the memory management. Huawei's own Kirin chip is not any less compared to other leaders in the industry.
Camera:
If you are a camera and selfie lover, you will love this device. According to some users, it captures photos on par with Premium iPhones. It does not have OIS and EIS though.
Battery Backup and Device Temperature:
A little disappointment in this field. Reportedly it has average battery backup with moderate to heavy usage. Also, the device gets heat near the camera on the back side after the heavy usage of camera and video playback. The Honor 10 supports Quick Charge but it lacks turbo charge so don't expect the superfast charging.
Software:
Comes with the most recent Android Oreo layered with Huawei's EMUI which is not so good looking (especially for stock UI lovers) but it's not filled with commercial bloats.
Conclusion:
That's it for the short overview of the device. I tried to be as brief as possible to make your decision a little easier. This is a smartphone which has its own perks and certainly not something which you will regret buying.